Another teacher got too honest on the internet.
PATERSON, N.J. – A New Jersey school district suspended a first-grade teacher after parents complained that she had posted derogatory comments about her students on her Facebook page.

The Record newspaper reports that the teacher wrote about feeling like "a warden" and referred to her 6- and 7-year-old students as future criminals.

The teacher, whose name was not disclosed, was removed from the classroom this week after several parents who saw the posts came to Paterson School 21 and asked that their children be removed from her class. (cont.)
Well.  Can't say I blame her.  I'm not a teacher or anything, but I ride the subway enough to know that kids are unruly.
But further down, the article makes reference to the Philly lady who posted about her kids on her blog, and a teacher in Chicago who took pics of one of her students and put them on Facebook.  Why was she taking pics?  Well….that little girl had Jolly Ranchers in her hair for picture day!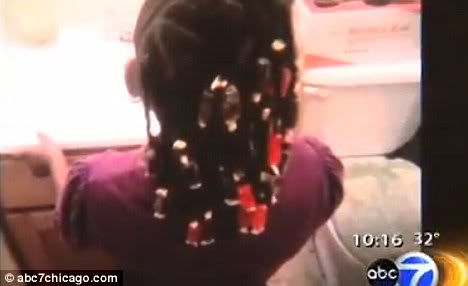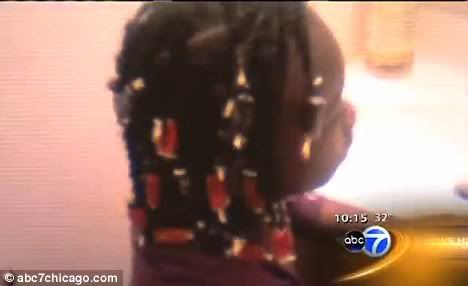 Oh black people.
And of course her mother had to name her Ukailya.  That could very well be some fancy word for Princess in a foreign language.  But I doubt any woman who is making hairstyles out of sugar snacks for their kids is studying Swahili on the side.


3:19 pm • 1 April 2011 • &nbsp Let's talk about what you think.
| teachers| education| news|