Stumbled upon this very obvious Ciara/50Cent Blind Item.
This New York rapper "Gets Money" and has been reportedly linked to several other celebrity women, a black cougar, a white cougar, and the two-steppin' Atlanta "singer" that he allegedly has a sex tape with. He's been known to stir up trouble with other MCs from time to time, but is also known to be as charming as he is callous. With his interest now in movies, he hasn't released an album since 2009, however he's released a string of songs online that have people talking about his renewed passion for the mic.
According to sources this sex tape is pretty steamy stuff. The southern pop star is said to have a mouthful of man-parts then she takes a "Ride" while unprotected. At this point maybe getting pregnant would actually be good for her career, since no one seems to care about her music anymore…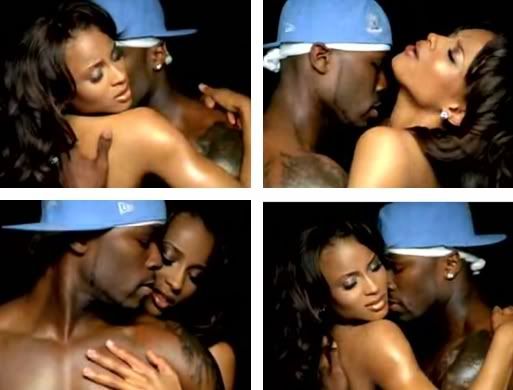 I am actually intrigued by this.  I know people make fun of both of them (Ciara is a hermaphrodite! 50 looks like Bugs Bunny!) but Ciara has really been stepping up her Lady Game the past couple of years and my Gay Soul tells me that 50 is packing heat.  I support this.  
And Ciara is probably the star of that show anyway.  If she rides actual pipe the way she gyrates in thin air, she could have a second career as a porn star.  We all know nobody is checking for her music anymore, po thang.
(Source: bossip.com)


8:56 pm • 4 April 2011 • &nbsp Let's talk about what you think.
| 50 cent| ciara| celebrities| gossip| sex|