Bristol Palin made $260K last year.
I repeat.
Bristol Palin made $262,500 last year from her speaking engagements where she talks about how you should practice abstinence.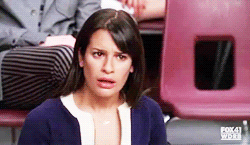 Your only qualification in life is that you had sex without a condom.
The reason you got pregnant is because your parents also kept drilling ABSTINENCE into your head instead of CONDOMS.
And now you're making a quarter of a million dollars by repeating the same bullshit.
I OFFICIALLY HATE HOW THE WORLD OPERATES!
This is is so stupid anyway.  How are you going to tell people not to get pregnant when you're making gobs of money because you got pregnant.  That's like a drug dealer rolling through the neighborhood with a bullhorn hollering "DON'T SELL DRUGS" from behind the wheel of a Benz.
Plus.  I'm forever mad with that wench anyway because she beat Brandy on Dancing With The Stars.
DWTS…Never Forget.


6:00 pm • 6 April 2011 • &nbsp Let's talk about what you think.
| bristol palin| sarah palin| annoyed| sex| dancing with the stars| dwts| brandy|