Lindsay just can't get it together!
Not even 12 hours after I read that Lindsay Lohan had indeed been cast as Victoria Gotti opposite John Travolta as John Gotti, a role that could've given her a new career in Hollywood, the producer comes out with some naaaah, that bitch is ridiculous.
Executive producer Marc Fiore tells TMZ … he has ended negotiations with Lindsay's team because, "It just didn't work for me."  Sources involved on both sides tell TMZ … money was an issue, but the various demands of her management team just got out of control.

Fiore wanted Lindsay to play Victoria Gotti, but says "I will only ride a merry-go-round with my kids," suggesting Lindsay's team was just too tough to deal with.
Really Lindsay?  You think you got room to just have demands like a regular actress?  It's like when your cousin goes to jail on a minor possession charge and can't get a job when he comes out of the clink even though it was just a misdemeanor?  So you get him employed in the shipping department at your job and then he's late everyday and calls in sick randomly on a busy Saturday afternoon?
LINDSAY YOU ARE THAT DUDE!  Stoppit!  And have some class, ma'am.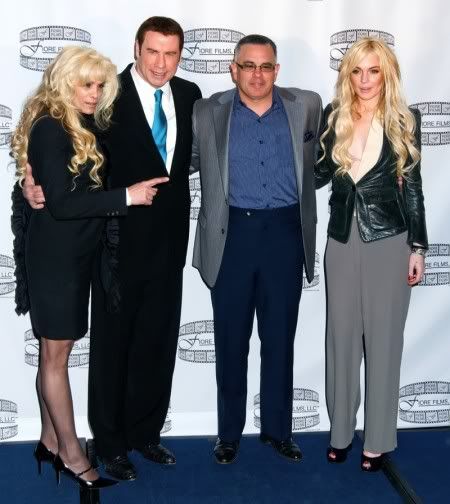 I like how she showed up to the press conference for the movie when she didn't even have the part.  But then she got the part and I was all "damn, I like your style, just bulldoze your way in."  And now this foolishness.  I'm so mad with her.  I don't know how much longer I can stay Team LiLo.  I might have to pick a new Tragic White Girl Celebrity to follow.  Britney is too tragic for serious consideration.  Perhaps Christina…lemme go see what she's up to…
(Source: tmz.com)


4:41 pm • 22 April 2011 • &nbsp Let's talk about what you think.
| lindsay lohan| john travolta| victoria gotti| gotti| celebrities| gossip| britney spears| christina aguilera|