Listen to this track.
Dynamite Singletary "Super Good"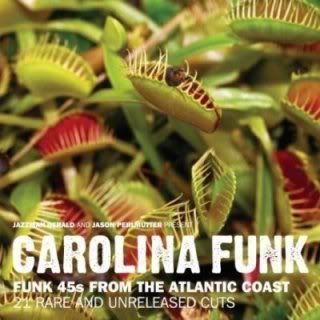 I was in a funky mood this morning cleaning my room and threw on some 60s, Deep South, funk/soul music.  Have a taste of some real music.  Carolina Funk  is a compilation of hard-to-find funk 45s from North and South Carolina, some classic stuff your parents might remember and other stuff they might have forgotten long ago.  If you see it somewhere online, you should probably get that.


11:56 am • 20 April 2011 • &nbsp Let's talk about what you think.
| funk| music| songs i uploaded| r and b| south carolina| the south| dynamite singletary| audio tracks|