I only watch swimming for the Speedos…
…but they pretty much ditched those in favor of silly uni-suits and shit so now I watch diving.  
I'm kidding.  I don't watch any of it.  I hate water.  And if I wanted to see boring white guys make the same repetitive motions while being mildly entertaining, I'd go to a Kings of Leon concert.  (you know they're boring now, right?  sellouts!)
But!  Even still, way back in my RealGay years, I had the biggest crush on Ian Thorpe.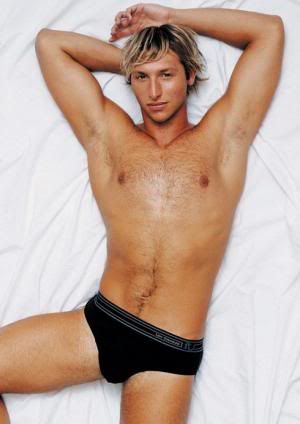 Up until that point, I pretty much exclusively crushed on dudes with long hair and tattoos who played guitar in a band with 3 or 4 other slackers.  So, Ian was my introduction into What Most Gay White Boys Look Like (or attempt to look like…sadface).
Anyhow, he retired a few years ago and got fat.
*collective "awww" from the audience*
But this just in: Word on the street is that he's training for the 2012 Games!  
*cheers*
And before you pooh-pooh the poor man and say he's doomed, I have two words:  Kim Clijsters.  That bitch retired from tennis, got preggo, did the wife & mother thing and then said, "Ugh, I'm bored.  I'm gonna play tennis again."  And she is just KILLIN EM.  
Ian's comeback in itself isn't enough to make me actually WATCH the swimming events though.  It's still boring and they're still wearing scuba suits.  But if he does really well, he'll be all over the place in commercials and magazines, just like the days of yore.  And I can relive my RealGay days.
PS:  Did he ever come out of the closet?  I mean…usually it's the smile that gives Gayface away.  But dude.  He's got MEGA-Gayface 24/7.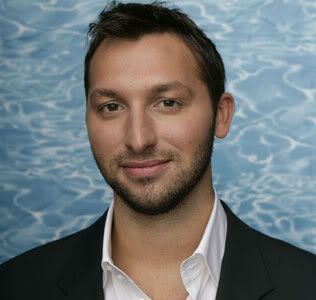 Right?  There may even be a buttplug involved in this picture.


8:20 pm • 4 February 2011 • &nbsp Let's talk about what you think.
| ian thorpe| athletes| gay| hot guys| news| swimming| olympics|